Data Center design and deployment is one of InaCOMP's core offerings, and it has been a cornerstone of our business for 30-years +. Our sales and engineering teams work hard to stay ahead of industry trends, to vet new technologies, and to prepare to transition your environment to more effective data center solutions.  The latest trends we see are centralization, consolidation, higher-bandwidth network connections, reduced footprint through blade server infrastructure and virtualization, lower power requirements, and streamlined/automated management.
InaCOMP's Advanced Networking teams can determine the optimal design for your organization's production or disaster recovery (DR) sites.  For your DR site or Business Continuity Plan (BCP), InaCOMP engineers will work with you to meet your RPO (Recovery Point Objective) and RTO (Recovery Time Objective) requirements.
InaCOMP customizes your Data Center's server, storage and networking strategy to align with your key business and IT objectives. Count on our experienced and talented team to design, implement and support your robust, secure, redundant infrastructure through multiple hardware and software support options and competitive service level agreements.   See how your Data Center can power more connections, provide faster analytics, and create virtually unlimited possibilities.
Count on InaCOMP for:
Unified Computing – Blade and Rack Servers
Storage – SAN and NAS
Network infrastructure – Routers, Switches,
Converged Infrastructure – EMC VSpex, Nimble SmartStack, NetApp Flexpod
Data Protection Solutions – Backup and Restore, Business Continuity, Disaster Recovery
Private, Public and Hybrid Cloud Strategies
Security – Compliance, Remote Access, Threat Management
Management – Automation, Event Monitoring, Real-time Operation Intelligence
Support – Managed Services
Through InaCOMP, the Cisco Unified Computing System (UCS) unites network, compute, storage and virtualization resources into a single, energy-efficient system that can reduce the costs and complexity of IT infrastructure, help extend capital assets and improve business agility well into the future. "With Cisco's UCS solutions, we help organizations transform their data centers into dynamic IT environments that take productivity, efficiency and virtualization to a whole new level," said Michael Kanan, president of InaCOMP. "Having successfully implemented these advanced solutions for many years, we're proud to be recognized by Cisco for our expertise and look forward to continuing our focus to deliver the best infrastructure solutions possible to our customers."
.
InaCOMP offers a wide array of HPE storage solutions that enable schools and businesses of all sizes to meet the demands of exponential data growth. We can assist with flash and hybrid arrays, mid-range and enterprise storage, entry level storage that can scale easily as your requirements grow, and software defined storage.  InaCOMP and HPE offer storage for any scale, performance or investment allowing your organization to handle more workloads, more simply with data storage solutions that are fast, flexible, efficient and application integrated.
Why choose InaCOMP?  With over 30 years of partnership with HP, we can bring in the right resources to your project to ensure that we deliver the right solution at the right price.  We offer design, procurement, configuration, deployment, and post installation services.  Click here to learn more.
.
InaCOMP is pleased to have achieved the Cisco Advanced Data Center Architecture Specialization certification.  Our sales and engineering teams have demonstrated proficiency in three essential areas: Unified Fabric for optimizing data and storage needs; Unified Computing for streamlining data center resources and uniting network, compute, storage and virtualization platforms; and Unified Network Services for advancing the way application delivery and security services are provided in the data center network. The convergence of cloud, mobile and social media is significantly impacting how businesses consume, operate and manage IT. The next generation of IT solutions will need to be highly integrated, simpler to manage and highly scalable.
InaCOMP can deliver innovative solutions to enhance our clients' businesses and deliver simpler and more cost-effective platforms.  We can meet the needs of commercial and public sector customers with validated designs that are scalable, highly secure and resilient for both cloud and traditional data center environments.
Our virtualization services include;
Server consolidation assessments
Server virtualization with VMWare or Microsoft Hyper-V
Desktop virtualization consultation and integration
Virtualization design and implementation
Physical to Virtual (P2V) migration projects
Hardware acquisition and support contract management
Consolidation of idle system resources
Increased operational efficiency
Implementation of green IT initiatives
Increased availability and scalability
Count on InaCOMP and our industry-leading virtualization partners
.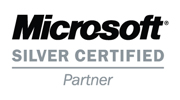 As a Certified Microsoft Partner, InaCOMP designs, implements and supports robust, efficient, and scalable solutions based on Microsoft technologies. Our trained professionals share in-depth knowledge in the development of Microsoft Solutions. Our core competencies include expertise in:
Unified Messaging Solutions

System Center Suite

Active Directory

SharePoint Server 2007 Solutions

SQL Server
Inacomp helps you protect your technology and data from power outages and surges by providing complete uninterruptible power source solutions that meet your exact specifications. We work with you to determine a solution and leverage our industry connections to find it at competitive prices. From enterprise-class power solutions with remote access management to data center cooling systems, we provide the latest in power protection.
Uninterruptible Power Supply (UPS)

Power Distribution Unit (PDU)

Environmental Control Systems
Contact us today and let InaCOMP design specialists work on your ideal  data center, server and storage solution.