InaCOMP-TSG is proud to have earned the HP Elite designation by demonstrating expertise in HP products and solutions. InaCOMP provides a consultative approach to solving your business problems and we are experts in providing simple and complex solutions to meet your unique technology needs – with superior industry qualifications and skills that have been validated by HP.
InaCOMP-TSG has developed laser beam focus and specific expertise that is necessary to integrate and sell HP products and services to educational organizations and to be recognized as an HP Elite Partner-Public Sector. Elite Partners must have at least one Elite specialization designation.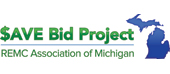 Find out why a long list of Michigan schools rely on InaCOMP's exceptional service.
Our clients include:
Avondale Public Schools
Chelsea Schools
Chippewa Valley Public Schools
Clintondale Community Schools
Farmington School District
Ferndale Schools
Flint Community Schools
Fraser Public Schools
Gibraltar School District
Hartland Consolidated Schools
Lakeview Public Schools
Northville Public Schools
Oxford Schools
Plymouth Canton School District
Pontiac School District
Redford Schools
Rochester Community Schools
School District of the City of Wyandotte
South Redford Schools
Troy School District
Utica Community Schools
Walled Lake Consolidated Schools
Warren Woods Public Schools
Western Michigan University
Western School District
Whitmore Lake School District
Wyandotte Public School District
InaCOMP knows with tax revenues down and budgets declining, educational institutions are struggling to do more with less. Despite diminishing funds, schools are under increasing pressure to:
Attract top teachers and faculty

Empower students with technology-rich learning environments

Enable research collaboration

Enhance administrative services

Keep networks and facilities secure

Support wide-scale online testing

Now, more than ever, you need affordable IT investments that drive real results. InaCOMP's Technical Services Group is a special division devoted to education and public sector.
We deliver customized, cost-effective IT solutions to help educational institutions—from K-12 to colleges and universities—meet their most pressing challenges. Our strategic solutions include:
Secure wireless access for students and faculty

Distributed networks across dorms, labs and classrooms

Advanced network architectures to facilitate application and file sharing

Layered security including network, system and access controls

Customized telephony applications and call-handling architecture

Layer-1 cabling for new buildings and cabling upgrades
Education is our most important focus and as such we are always learning how to provide successful service and be recognized for our results:.
Walled Lake School District

Whitmore Lake Public School District

Wyandotte Public School District